As we continue to launch, quicker and quicker, into the year 2021, a lot should be added into our to-do list for the new year, and book reading should be on our list. The greatest of secrets are hidden in the pages of books, especially unsuspecting books. To this effect, we have curated a list of
Nigerian books
to read in the new year.
---
Read more about Literature
---
Chronicles Of The Happiest People On Earth- Wole Soyinka
Wole Soyinka's first novel in nearly half a century (48 years) "Chronicles of the Happiest People on Earth". Readers around the globe had to wait this long for Soyinka who is notable for plays and poetry to release this exceptional piece. Chronicles of the Happiest People on Earth is Soyinka's third novel, after
The Interpreters (1964),
and
The Season of Anomy (1972).
It tells the story of four friends who formed an alliance in view of making an impactful change in their country. However, in their late adulthood, amidst an evolving political system, they go apart, reunite, and go through familial relationships alongside increasing recognition in their careers. All through their journey in life, they continue to trade paths with prominent religious, government, and community leaders as the tide begin to go against them, accompanied with dire consequences.
Dear Senthuran: A Black Spirit Memoir – Akwaeke Emezi
Fans of Nigerian writer, Akwaeke Emezi, have something to read in 2021 as she is set to publish her first non-fiction work, a memoir titled "Dear Senthuran: A Black Spirit Memoir", in the summer of 2021. Raised in Nigeria, Akwaeke's mother is an Indian Tamil, major reason behind the title of her memoir. Akwaeke describes "Dear Senthuran: A Black Spirit Memoir" as a "spirit first literary memoir." Through letters addressed to friends, family members (biological and chosen), and to fellow storytellers, Akwaeke depicts a life lived in overlapping realities.
"I want to write as if I am free. This book is a story of an unfolding, of navigating embodiment as a nonhuman through the start of a literary career, through heartbreak, chronic pain, and an intimacy with death, of becoming a beast. Maybe this can be summarized as a spirit first literary memoir… It's what I look like when I'm not translating myself to become accessible, legible because here, I am already these things Akwaeke Emezi
Remote Control – Nnedi Okoroafor
Nebula and Hugo Award-winner, Nnedi Okoroafor, in "Remote Control", tells the tale of how "an alien artefact turns a young girl into Death's adopted daughter." Remote Control is a thrilling science fiction which depicts community and female empowerment.
Sankofa – Chibundu Onuzo
Sankofa, a fictional work by renowned Nigerian author, Chibundu Onuzu, is undoubtedly a good reason to look forward to 2021. Set to be released by June 2021, Sankofa tells the story of Anna who finds her father's student diaries after separating from her husband and losing her mother. She would find out from his diaries that he was involved in 1970s London radical politics. Anna who also discovers that her father eventually became the president (dictator as some would say) of the West African country of Bamana, and he is very much alive, sets on the path of tracking him down. However, her journey would help her come to terms with her past and potential future.
An Unusual Grief – Yewande Omotosho
Yewande Omotosho is set to publish her third novel "An Unusual Grief," by the Autumn of 2021. The writer shot herself into the limelight with her debut novel "Bomboy" (2011) which went on to win the
South African Literary Award for First-time Published Author
. Her second novel "The Woman Next Door," got listings for the Baileys Prize for Fiction and the International Dublin Literary Award. An Unusual Grief tells the tale of a woman's struggle to come to terms with the death of her estranged daughter.
---
Sign up to the Connect Nigeria daily newsletter
---
Black Panther: Tales Of Wakanda – Temi Oh And Suyi Davies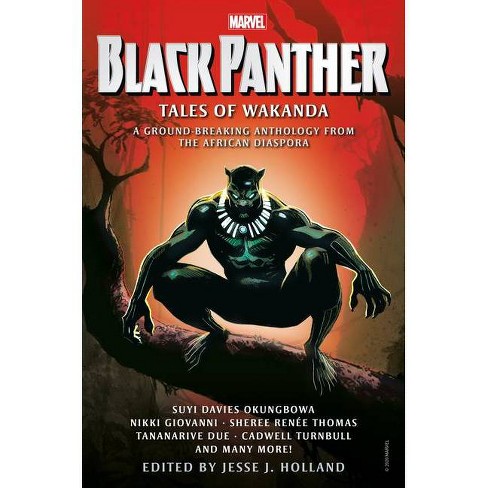 If you are a fan of Black Panther, then 2021 is surely a year you are looking forward to as eighteen authors are contributors to the forthcoming anthology ''Black Panther: Tales of Wakanda.'' Nigerian writers, Temi Oh and Suyi Davies Okungbowa form part of the team of these 18 outstanding writers. Stories in the anthology revolve around several characters from the Black Panther series. The publisher for the exceptional piece, Titan Books, summarizes the work:
"T'Challa faces the gods of his parents. Vampires stalk Shuri and a Dora Milaje in voodoo-laced New Orleans. Erik Killmonger grapples with racism, Russian spies, and his own origins. Eighteen brand-new tales of Wakanda, its people, and its legacy."
Son of the Storm – Suyi Davies Okungbowa
Suyi Davies has been working on a Trilogy ''The Nameless Republic'' with Orbit Books and is set to release the first book from the trilogy "Son of the Storm," on 11 May 2021. The first book in the Nameless Republic trilogy is a sweeping tale of violent conquest and forbidden magic set in a world inspired by the pre-colonial empires of West Africa.
"In the thriving city of Bassa, Danso is a clever but disillusioned scholar who longs for a life beyond the rigid family and political obligations expected of the city's elite. A way out presents itself when Lilong, a skin-changing warrior, shows up wounded in his barn. She comes from the Nameless Islands – which, according to Bassa lore, don't exist- and neither should the mythical magic of ibor she wields. Now swept into a conspiracy far beyond his understanding, Danso and Lilong will set out on a journey that reveals histories violently suppressed and magic only found in lore." Orbit Books
Blood Scion – Deborah Falaye
Falaye in "Blood Scion", captures the extent a human being can go in search for the truth. Her inspiration for the book stems from the child soldier crisis in Africa and is set in an imaginary West African world. The book tells the story of a young Scion from an extinct descendant of the ancient Orisha gods. She is drafted into the military responsible for hunting her kind for centuries. In a bid to uncover the events that happened during the night her mother disappeared, she is determined to go any length even if it will turn her into the killer demanded by the army.
Vagabonds – Eloghosa Osunde
Osunde who is an alumnus of Farafina Trust (2015) and Caine Prize Writing (2018), is set to release her highly anticipated debut novel "Vagabond" by 2021. Aside from her writings and visual arts which have been featured in Vogue, The New York Times, Catapult, Paper Magazine, and Longreads, Osunde is also a 2019 Lambda Literary Fellow, 2020 MacDowell Colony Fellow, and was awarded a Miles Morland Scholarship in 2017. It is no surprise that her debut novel ''Vagabond'' is highly anticipated. "Vagabonds" captures the defiance of Lagosians (people that reside in Lagos) amidst their daily struggle, the Lagos spirit.
"The book, like Lagos, is full of flawed people, spirits of all dispositions, children, lovers, squatters, families in their many iterations, queerness in all its forms, people of all classes and abilities. I'm proud to have written this. I'm proud of every time I fought to give myself what I knew I'd need to complete this book. I'm proud of the day I decided to choose this work with my chest and stop playing it safe. I wrote this because it's the book I've been missing. I wrote it because I wanted a book that wasn't shy to say what it meant, that wasn't afraid to disregard and overwrite and upturn what is considered normal or upright or worthy; a book that isn't afraid of its own madness; a book with its own secrets, rules and commandments." Eloghosa Osunde
Peaces – Helen Oyeyemi
Star Author, Helen Oyeyemi is set to release a spellbinding tale, "Peaces" on March 30, 2021. The book tells what it means to be seen by another individual (lover or stranger on a train), and coming to terms with things thought to be in the past, confronting you in the present. Otto and Xavier shin, after their marriage, embark on a journey that takes them beyond their anticipated destination. While they advance, it becomes clearer how strange their journey is.
Sources:
Brittle Paper Goodreads Google Books
Featured Image Source: Amazon
---
Got a suggestion? Contact us: 
editor@connectnigeria.com
---
You might also like:
This article was first published on 26th December 2020
---
---
Comments
(4)