Today marks the 31st birthday of Nigerian actor, Dayo Okeniyi.
Dayo became a popular face after starring in American science-fiction films, "Hunger Games" (2012) and "Terminator Genisys" (2015).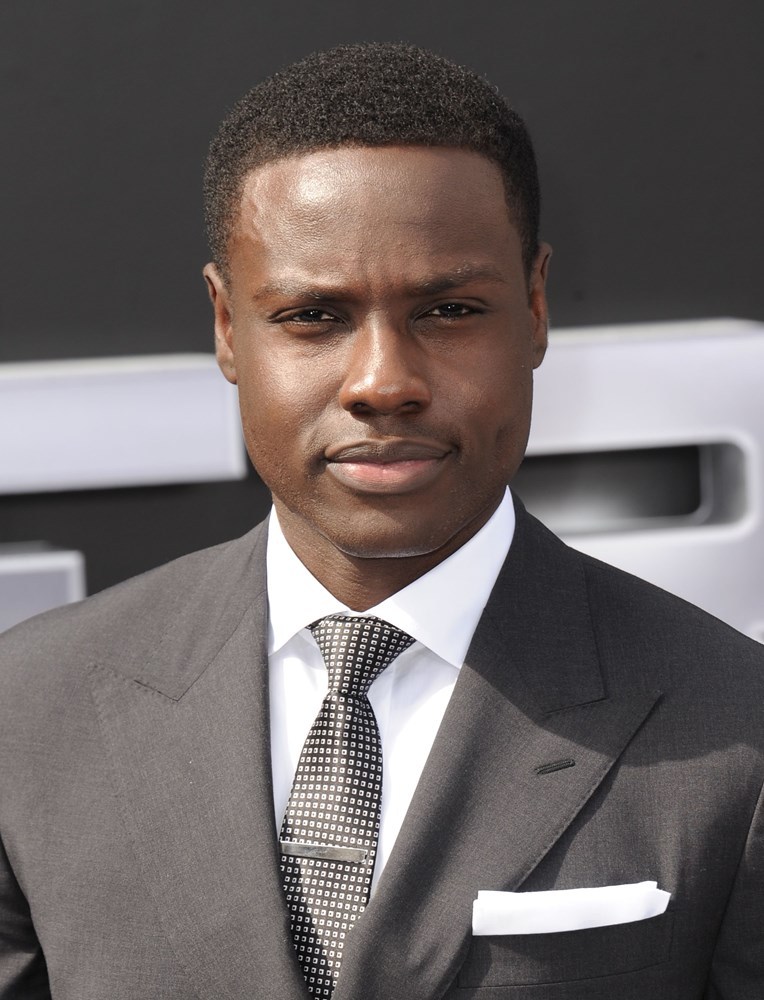 Dayo was born Oladayo; Yoruba for "Our wealth has become joy" in Jos, Plateau State, to a Nigerian father and Kenyan mother. He spent some of his formative years with his father, a customs officer, mother, a literature teacher, and four siblings in Lagos. The family relocated to the United States in 2003, where he obtained a bachelor's degree in visual communications.
Dayo had featured in stage plays since elementary school, and later in short films until his big break in 2012, when he got a role in the Gary Ross directed, "The Hunger Games" playing the character Thresh – The District 11 male tribute who survived the game's bloodbath through to the final six before he dies at the hands of the Mutts. Dayo was also a guest of the widely watched Wendy Williams Show the same year.
Dayo starred in at least ten films and TV shows including "Runner Runner", and "Endless Love", before playing Danny Dyson in "Terminator Genisys."
Among Dayo's acting accolades are the Best Actor at the 2014 edition of the Best of Fest Award for his 2013 role in "Slew Hampshire", and the Best Diaspora TV Star at the 2017 Nigerian Entertainment Awards for the TV series "Shades of Blue", which also starred Jennifer Lopez. His latest acting effort is in the upcoming horror thriller, "Run Sweetheart Run".
So, this 14th day of June 2019, we join friends, fans and family in celebration of the 31st birthday of this outstanding actor who continues to make us proud!
Sources:
imdb.com
Wikipedia
Featured image source: Answersafrica
---
You might also like:
This article was first published on 14th June 2019
---
---
Comments
(0)