Oba Ato Kpee..
Welcome to the heartbeat of the nation, known worldwide for its historical relevance to our colonial history as a country. Edo State has had brushes with the list of UNESCO Cultural Heritage sites in Nigeria because of its bronze artworks. But there is more to do in Edo state than savour the art.
You could:
1. Go on a City Tour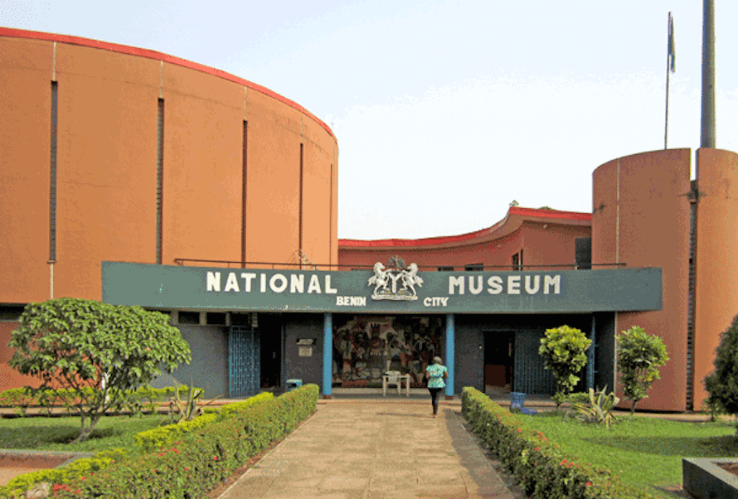 If you must visit any part of Edo State and go for a city tour, it would be Benin City. The ancient city of Benin is full of historical sites to see like the Oba's Palace (which you must book a tour in advance before visiting), the Guild of Benin Bronze Casters (also known as Igun Street), the Benin City National Museum, Benson Idahosa Photo Gallery, Chief Ogiamen's House (which was built in 1130 AD), Black Passionate Art Gallery, Holy Arousa Cathedral (founded in 1506 and rebuilt in 1945 after its unique landmark was looted by the British), Victor Uwaifo Art Gallery, and Egedege N'Okaro (the first storey building built in Edo State and the second in Nigeria, built around 1906). The freshly painted statues dotting Kings Square at Ring Road is a feast for the eyes.
Also, take a food tour of the many delicacies Edo has to offer such as street foods like asun, akara, bole, suya and barbecue fish. Or enjoy Chinese meals, fast food, local meals and buffets offered by many hotels and restaurants in the city, e.g. Mama Ebo Pepper Rice, Wan Tan, Etherno Hotel, Protea Hotel, etc.
In addition, fun lovers have cinemas and game plazas to hang out at. One of such places is at Kada Plaza. But if you are up for a mini road trip, include a visit to the Tombstone of Captain James Philip and his companions (whose deaths led to the Benin Invasion in 1897) at Uruokhokho just outside Benin City.
2. Explore Nature
Edo State has lots of amazing natural landmarks that are worth exploring. You could spend a day at Ogba Zoological Garden in Benin City to see the array of animals like lions, civet cat, ostrich, spotted hyena, mona monkey chimps, etc.
To see these animals in their habitat, visit the Ologbo Game Reserve or Okomu National Park (formerly called Okomu Wildlife Sanctuary) in Ovia South LGA which is about 2 hours drive from Benin City. The animals, such as elephants, buffaloes, pangolins, duikers, white-throated monkeys, red river hog, birds, and butterflies roam freely.
Also, you can hike up Somorika Hill (which is one of the seven rolling hills of the Kukuruku range) in Akoko-Edo just 5km from Igarra.
3. Attend Events
Edo State is an awesome place to go to for cultural tourism. From its unique wedding apparels, traditional dances, attires and music style to its practises, the culture of the Bini people is still very much alive. In May this year, the Oba gave a decree that no one should wear beads for three weeks and there was strict adherence to it as people shifted their wedding and program dates to accommodate it.
Visit Edo in December, and you might be fortunate to witness the Igue Festival. With the street carnival and the gathering at Urhokpota Hall for the Oba's blessing, it is always a memorable time in Benin City. Also, you could take part in the Okpekpe race which is slowly becoming renowned. It might not have the fanfare of a normal festival but it is a highly celebrated event in Edo State.
From the 19th to 23rd of October 2019, Edo State will host a festival of arts and culture in Benin City and it's a date you don't want to miss. Here's a directory to guide if you're new in the state.
Featured image source: National Daily
---
You might also like:
This article was first published on 10th October 2019
---
---
Comments
(0)